If you know anything about me then you know i'm a big Chicago rap fan. The Chicago hip hop scene is blazing hot right now. But before Kanye and Lupe, there was Bump J, the CHIEF of Chicago. Bump J was Mr. Cook County!!! lol To this day i still blast his music. Bump was supposed to release his debut album "Nothing To Lose" on Atlantic Records back in 2005 but things didn't work out and the former mixtape artist of the year is back in the mixtape game with "Dinner Time vol.1" hosted by DJ Sean Mac. But if you all want to listen to his newest shit, go to his MySpace page (well one of them). Here go the link
Bump J on MySpace
. I especially like Chevy Fresh Out, Fuck New Niggas, and Dinner Time. Probably cuz i heard the other tracks before lol But they're still hot.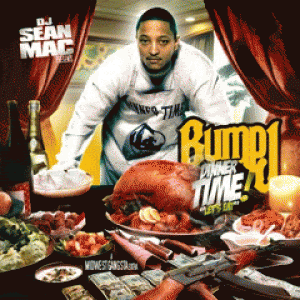 Actually...here go the songs lol Just click play nigga. Bump J, no doubt, the most gangsta shit out!!! <-- that was all me lol
118
Its dinner time, Goooon Squaaad!!!